After several years designing graphics and clothing for the skateboarding world, I wanted to apply my experience to something more forward thinking. The idea behind PLEASE DON'T LEAVE ME was to create a clothing brand for high quality everyday wears, with all items manufactured in Europe from 100% recycled materials.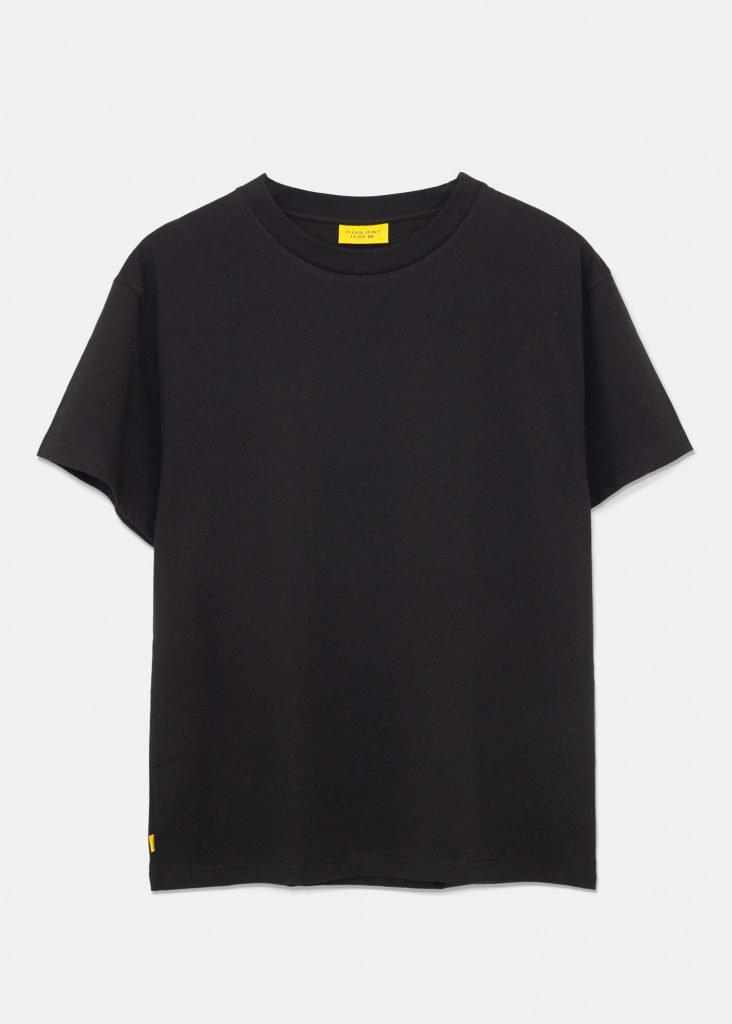 Brand development process
When starting development, I settled on three main concepts that I wanted to the brand to represent.
Honesty
Never bullshitting the customer, and keeping as transparent as possible.
Vulnerability
Transferring the vulnerability of our planet in relation to the clothing industry by communicating invincibility.
Unexpectedness
Sidestepping common design stereotypes of many "green" clothing brands.
The first step in getting these messages across was the name.
Almost uncomfortably needy, yet very much in line with the key concepts, the name Please Don't Leave Me stuck out as a clear candidate. The wordmark is set in a slightly thickened version of the almost mundane Arial, all in uppercase to give it the feeling of a late night caps-lock text message. Underlined by the bold yellow color, it seems as much a call to action as a call for help.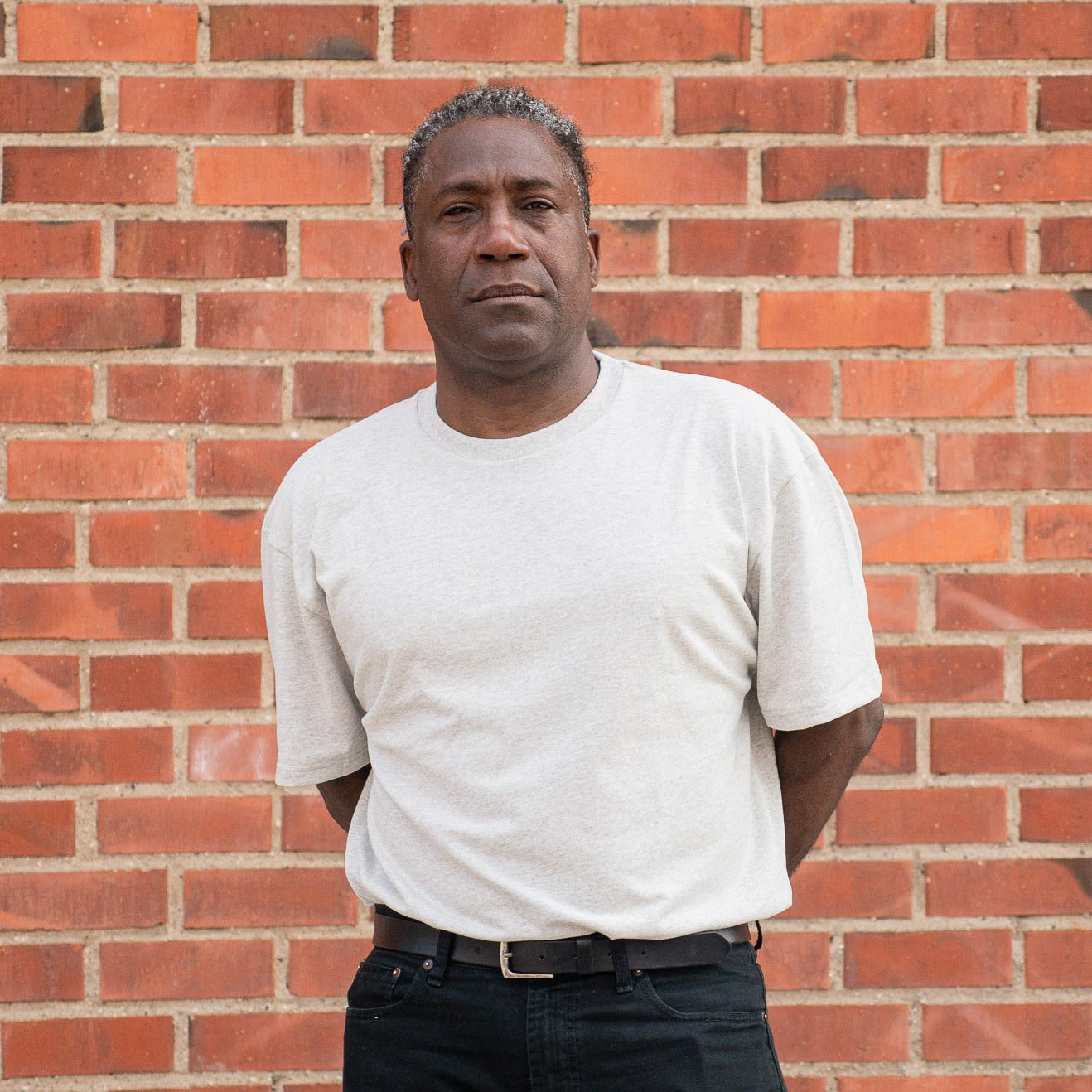 Production process
After considering different options, material was sourced from a recycling factory called Recover, outside Alicante, Spain. At Recover they receive literal tons of clothing waste every week, which is then sorted into their respective raw material, before being broken down to the longest textile fiber possible.
The recovered fibers are then combined with recycled PET plastic to add back lost strength. This new material is then spun into a yarn which is used to make new clothing.
Manufacturing
The actual fabric manufacturing and sewing takes place outside of Porto, Portugal, where most of Europe's top clothing brands produce their collections. I found a manufacturer with connections to the Recover recycling plant and sent them my designs.
Communication
When production was on its way, the next step to consider was the communication strategy, and the biggest part of communication for any clothing brand is photography. Since one of my guiding principles was unexpectedness, I knew from the start I did not want to do what most other brands are doing.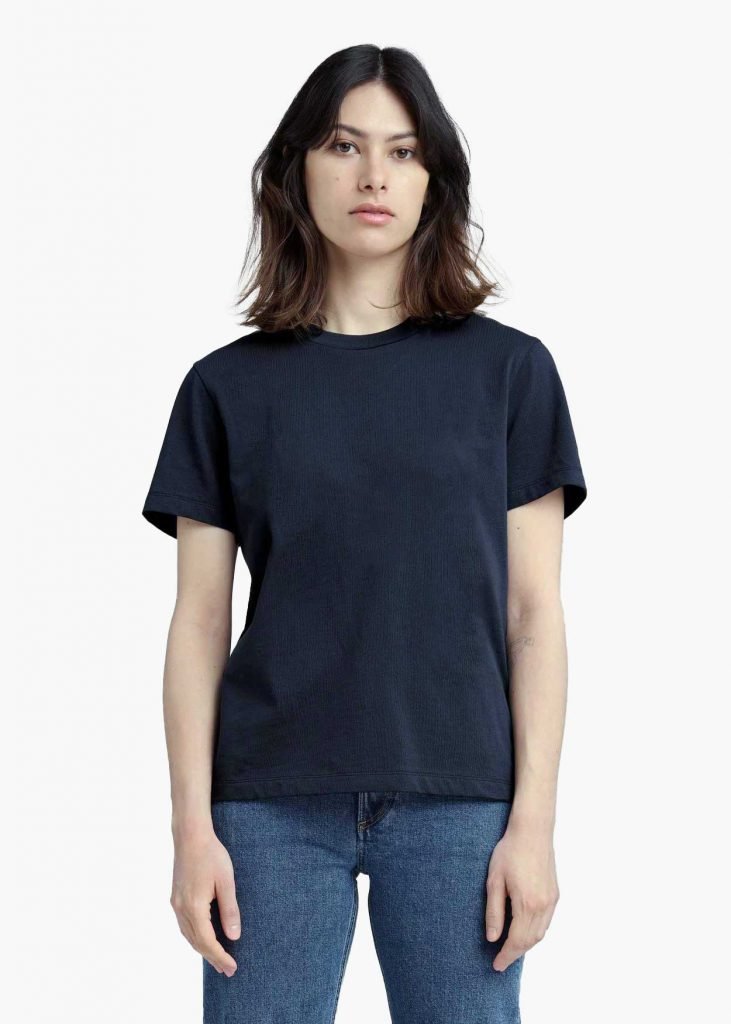 It did not feel unexpected, and the stare that says "I haven't decided if I'll kill you yet" did certainly not feel vulnerable. In the end, I took inspiration from New York based photographer Arielle Bob Willis, to try and capture something different.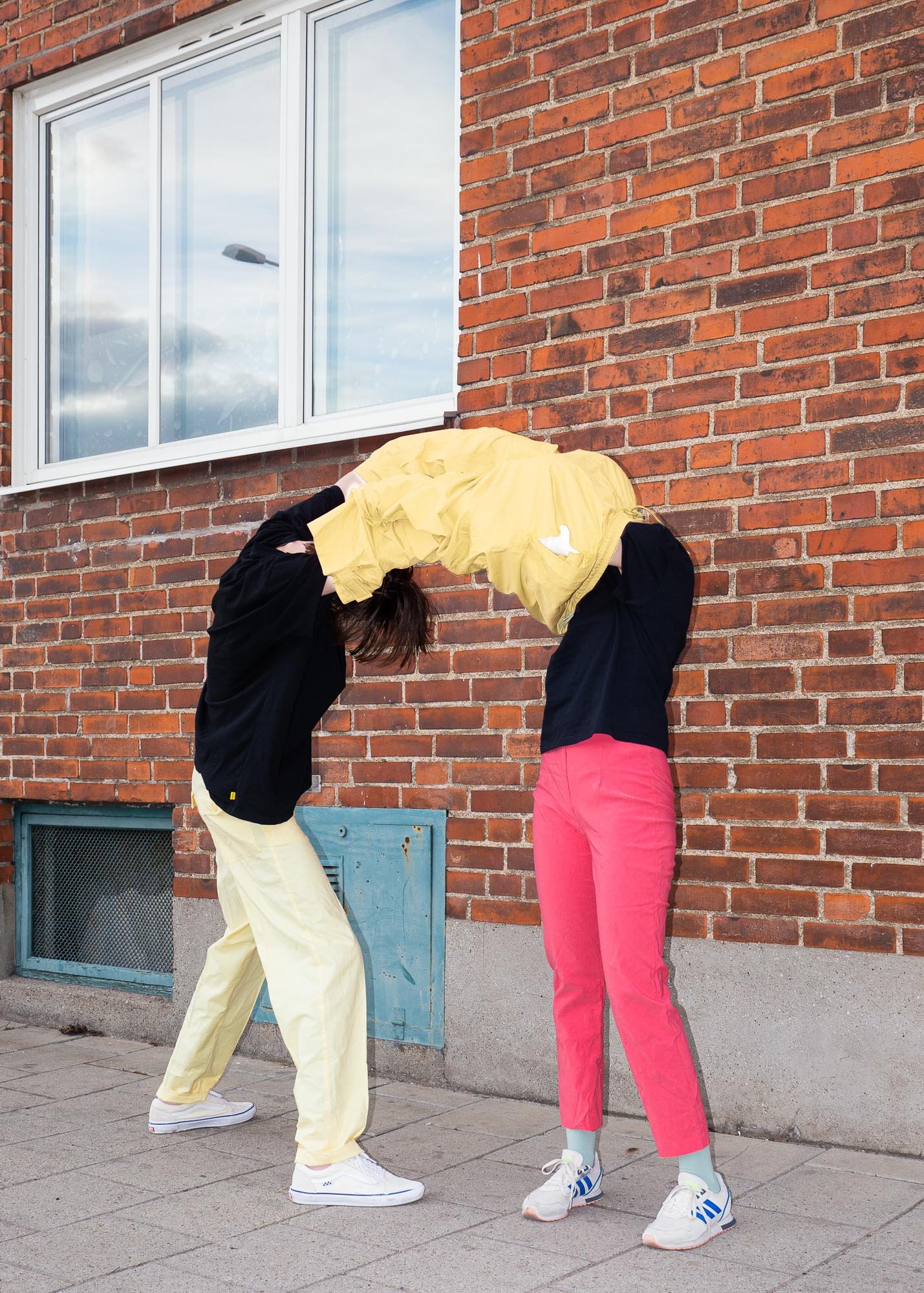 These shots served the purpose of setting the mood for the brand, but they did not showcase the details of the products. To remedy this, I made sure to photograph the products by themselves in a more classic fashion in order for customers to get a better feel for the fit and finish.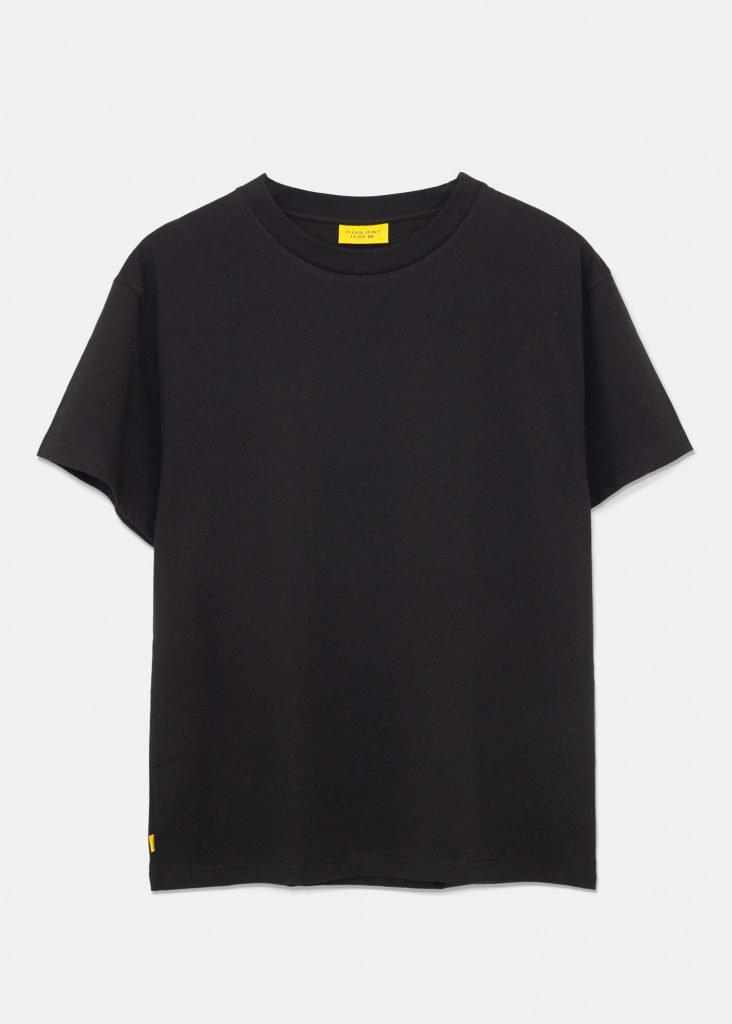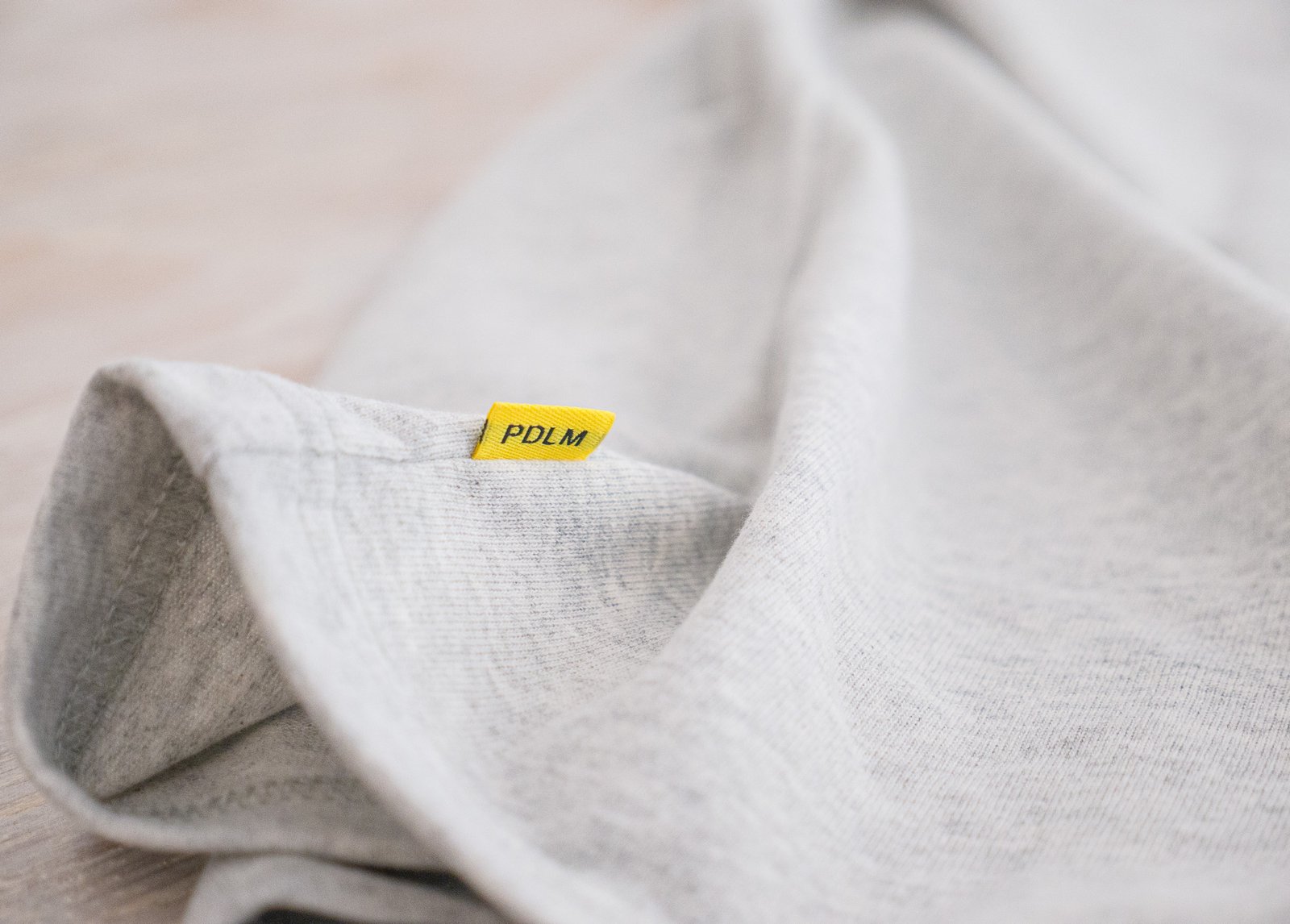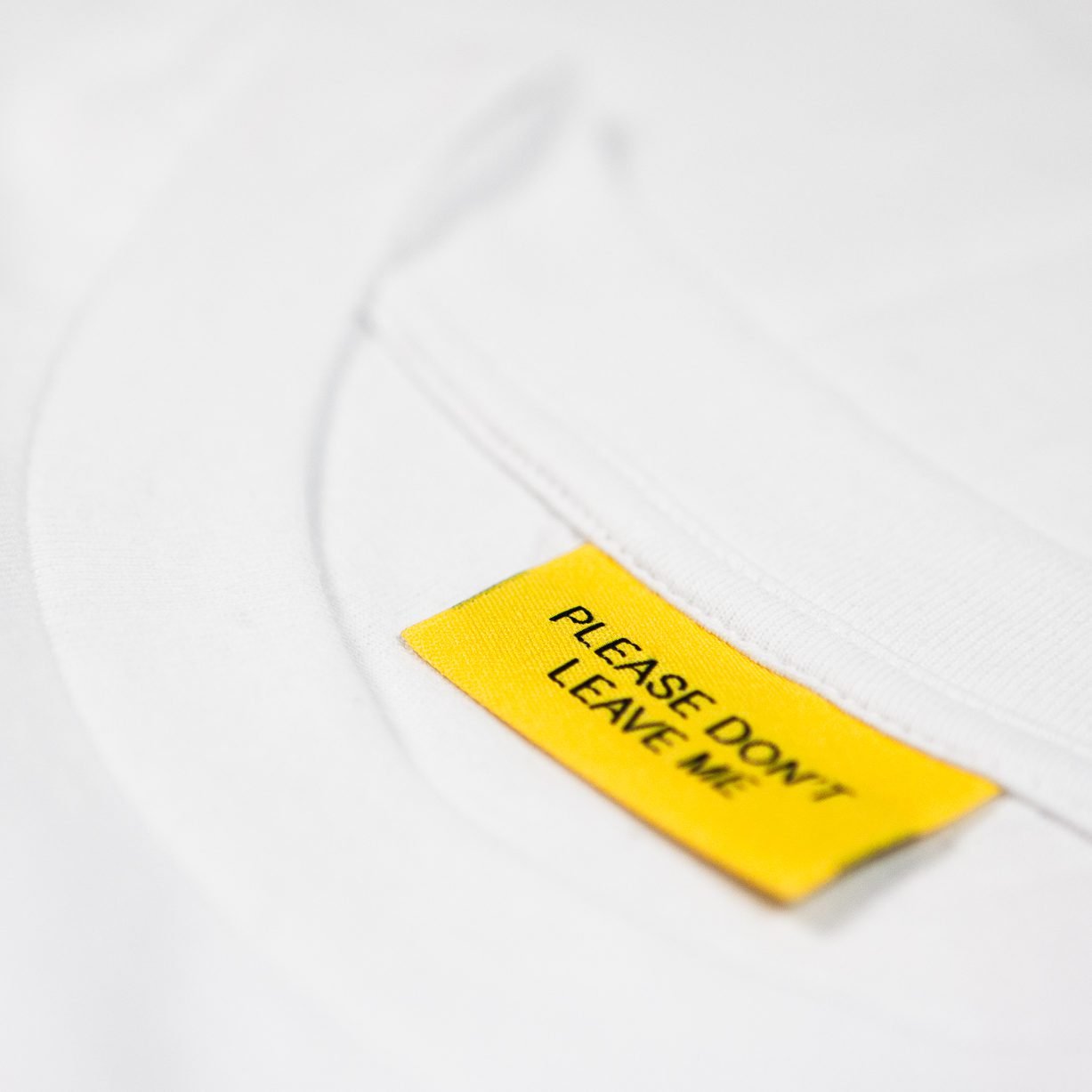 Sales
The final part needed to make this a viable business was to create a platform for selling the products. Since another aim of the idea was to make sustainable clothing affordable, I knew I needed to sell directly to consumer in order to be able to keep prices and margins reasonable. I designed and built a web shop based on WooCommerce, which was then connected with a third party shipping provider, keeping management to a minimum and providing well known delivery options to the customers.
The design of the web shop is kept in line with the brands core values, not trying to win customers by stating that their purchase will save the world, but instead giving straight forward and transparent information about the products and manufacturing process.
Collaboration
To bring more attention to the brand after its initial launch, I did a collaboration with a local artist, Yasmina Karli Malmsten, who designed a print for a special edition t-shirt. I then documented the creation of the print in her studio and did an audio interview. This was turned into a short video portrait which functioned as marketing material for the collaboration launch.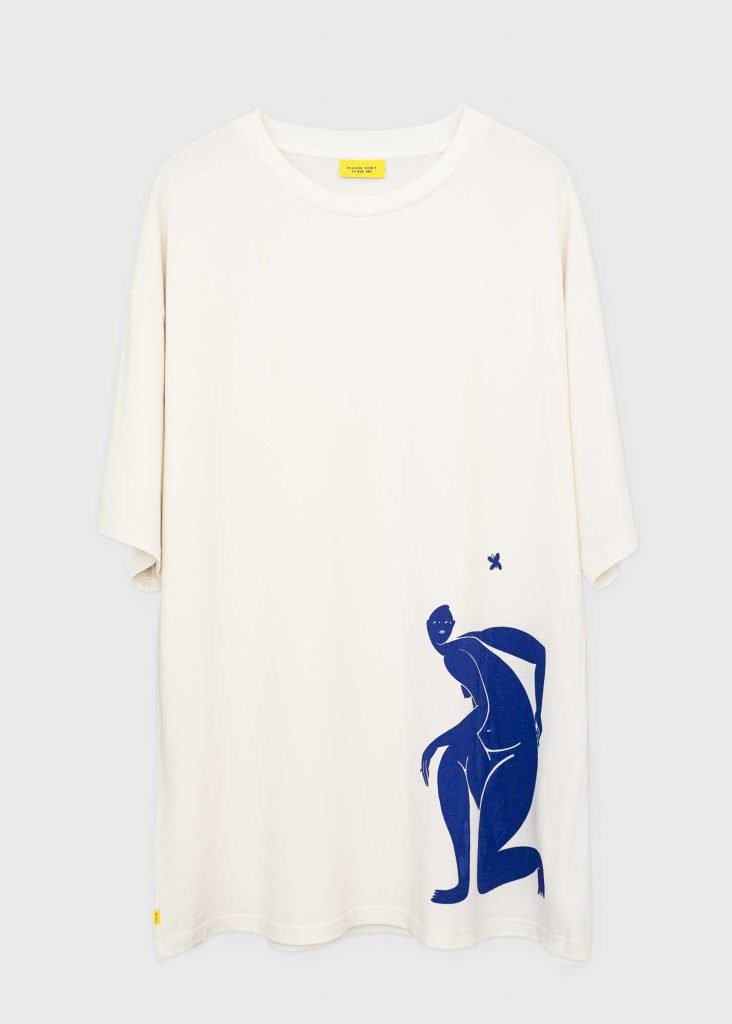 Another photoshoot was done for the new design, keeping the same aesthetic as the previous images but with slightly different feel to match the softer feel of the special edition piece.
Future development
For me, the brand has served as an experiment into visual identity building and alternative manufacturing methods. Since the summer of 2022, the web shop is still active, but the brand is in a resting state due to commitment in other projects.